CLINICAL LAB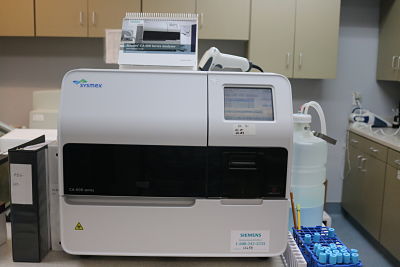 Our full service clinical laboratory is located near the entrance to the hospital, right across from the registration desk.
Hours for the lab are:
ER and Inpatient 24 hours per day
Outpatient from 7am to 5 pm, M-F
For your convenience, a pathologist/clinical consultant is available at all times for medical staff. Specialized areas of the laboratory include hematology, chemistry, immunoassay, coagulation, urinalysis, medical drug screen testing, blood gases and serology. The more esoteric tests that are not performed in-house, are sent to our reference laboratory, Quest Diagnostics. Laboratory services are provided to in-patients and outpatients ranging in age from newborn to geriatrics, and we are staffed by the best lab techs and phlebotomists in the area.
We can perform lab tests on patients that have a valid physician's or any medical provider's order. We take most insurances and honor our local clinic's (Frontera) sliding scale prices.
For questions regarding CCH's clinical laboratory department, do not hesitate to call us at (325) 869-5911 extensions 400, 405 and 410