Radiology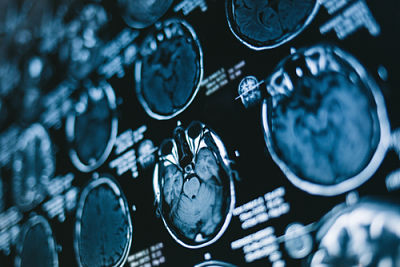 CH Radiology Staff:
All of our Radiographic Technologists are registered by the American Registry of Radiologic Technologists and licensed through the Texas Medical Board.
Radiology Department Hours:
24/7 for all ER's and Inpatients
8am- 5pm Monday-Friday excluding Holidays for Outpatients.
Concho County Hospital provides diagnostic imaging services to inpatients, outpatients and emergency room patients. Your imaging team includes physicians, radiologists, technologists, registered nurses and support staff, working together to support prompt and accurate diagnosis and treatment.
The Radiology/Imaging Services Department at Concho County Hospital is organized into two major components: Diagnostic Radiology (X-ray) and CT (Computed Tomography).
Diagnostic Radiology:
X-rays are a form of radiant energy, like light or radio waves. But unlike light, X-rays can go through the body, which permits a radiologist to interpret images of internal structures. The
radiologist can view these images on either photographic film or computer monitor. These examinations offer important information about your well-being and take part in an important function in assisting your physician to make a precise diagnosis.
Computed Tomography:
CT scanning (computed tomography, often called a "CAT" scan) doctors can view a "slice" of the human body painlessly. Often used to diagnose life-threatening conditions and issues like cancer, blood clots, infections, lung and liver disease, head and spine injuries and internal bleeding, Concho County Hospital includes CT scans among the variety of diagnostic tools we use to give patients of all ages a clear picture of illness and injury.
Filmless Technology
Our facility has a Picture Archiving and Communication System (PACS), which uses digital imaging technology rather than x-ray film, to record radiology images. Physicians can view the digital images and accompanying reports using the latest Internet technology. The Hospital's secure server, firewall protection, and physician access protocol ensure the confidentiality of individual patient information.