Swing Bed Program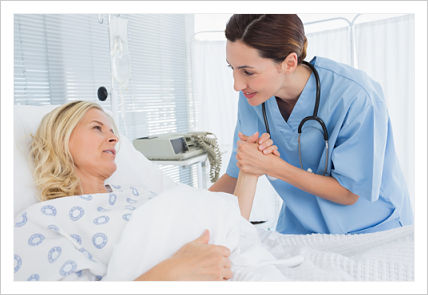 When you or a loved one need short-term, skilled healthcare services, The Swing Bed Program at Concho County Hospital may be able to provide the care you need.
From Hospital to Home - CCH helps you through the process.
Swing Bed is a Medicare program that allows patients to receive skilled care services at Concho County Hospital once acute hospital care is no longer required, but the patient continues to need services that cannot be easily provided in the patient's home. The program is designed to assist patients in reaching their highest potential for health and independence prior to returning to their home. Whether you're still healing up from a surgery, or recovering from an illness, our supportive nursing and skilled services staff is here to help.
Our Swing Bed Services include:
Physical Therapy, Speech Therapy, Occupational Therapy, IV Medication Therapy, Wound Care and other Skilled Nursing Services.
Other amenities are:
Made to order meals (diet allowing), DISH satellite cable, and access to any books, magazines or movies from the Eden Public Library. Newspapers may be delivered to each patient daily by Hospital Auxiliary if desired.
Our professional team works with the patient and his or her family on a treatment plan that will meet each person's unique needs. This is accomplished through a comprehensive patient assessment, establishing therapeutic goals, close monitoring of patient progress and the additional contribution of wound care and patient education on medications and disease processes.
For more information, or to schedule an appointment, please contact:
Michelle Saucedo, RN
325-869-5911